Steam Boiler Systems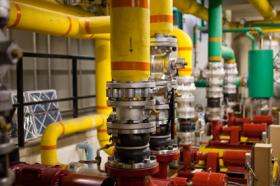 Steam boiler systems are a comfortable way to heat your home or business. When installed and maintained by knowledgeable professionals, these complex systems are safe, effective, and efficient. Precision Climate holds a MI boiler license with the certification to install, service, and repair all makes and models of steam boiler systems, in both home and commercial use.
We troubleshoot and service systems having problems with:
Pressure
Circulation
Leaking pipes
Zone valves
Zone control problems
Steam traps
Condensate pumps
Clanging pipes
Baseboard heaters and radiators
Our Ann Arbor Steam Boiler System Services
Precision Climate provides a complete range of professional steam boiler system services including:
Precision Climate is your source for superior repair and installation services. Contact us no to learn more about our steam boiler system services.
Contact us to
Schedule Service