Furnace Tune-Ups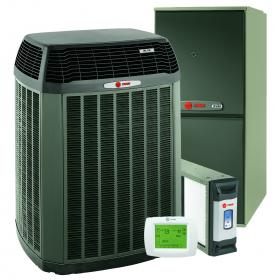 Furnace tune-ups are a vital step to ensure that your heating system is properly functioning. A Precision Climate furnace tune-up includes a combustion analysis. This comprehensive test uses specialized equipment to analyze a variety of aspects of your heating systems to determine if repairs or a tune-up is required.
Ann Arbor Furnace Tune-Up Combustion Analysis Testing
Our tune-up procedure includes checking your furnace's:
Mixture of oxygen
Carbon monoxide and dioxide levels
Flue gas draft
Ambient air temperature
Equipment performance and efficiency
Benefits of Furnace Tune-Ups
Increases efficiency
Extends life of furnace
Improves comfort levels
Prevents expensive issues
Precision Climate is your source for professional furnace tune-ups. Contact us today to schedule your Ann Arbor furnace tune-up.
Contact us to
Schedule Service