Commercial Chillers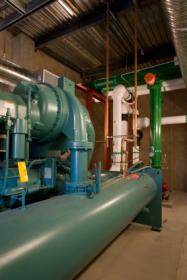 Chillers are used in a variety of industries to provide an efficient and effective cooling solution. Precision Climate provides superior installation and repair services for commercial chiller units in the Ann Arbor area.
Chiller Unit Applications
HVAC
Medical Industry
Manufacturing
Food & Beverage
Chemical Processing
Our chiller units are the solution to your cooling needs. Contact us today to learn more about our Ann Arbor chiller unit installations and repairs.
Contact us to
Schedule Service