Commercial Air Conditioner Tune Up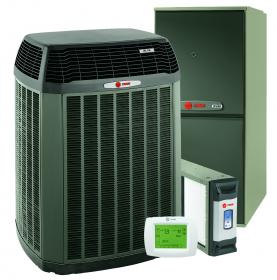 Cooling systems are an expensive and important business investment. Proper maintenance, including professional air conditioner tune-ups, can be the difference between minor upkeep and costly repairs and replacement. Precision Climate provides superior Ann Arbor air conditioner tune-ups to ensure that your system is functioning properly.
Our Ann Arbor Air Conditioner Tune-Up Services
Precision Climate's experienced technicians will perform an extensive inspection including:
Air filter inspection
Condensate drain cleaning
Evaporator coil inspection
Wiring inspection
Condenser fan testing
Refrigerant cycle pressure testing
Condenser coil inspection
Avoid costly repairs with Precision Climate's professional air conditioner tune-up service. Contact us today to schedule your Ann Arbor air conditioner tune-up.
Contact us to
Schedule Service