Makeup Air Systems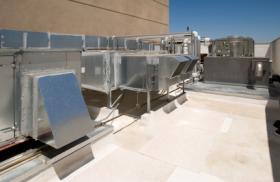 Makeup air systems are used to allow fresh air to enter a HVAC system as needed. In addition to providing ventilation, makeup air systems can be used to heat, cool, dehumidify, and filter air. Precision Climate has the experience needed to provide your business with the best possible makeup air system installation, maintenance, and repair services.
Ann Arbor Makeup Air System Benefits
Improve indoor air quality
Increase efficiency of appliances
Decrease energy consumption
Ann Arbor Makeup Air Applications
Buildings zoned for multiple tenants
Hospital operating rooms
Restaurant kitchen exhaust systems
Industrial painting booths
Contact us today to learn more about our makeup air system services.
Contact us to
Schedule Service